Le festival America accueille à Vincennes tous les deux ans en septembre des écrivains autour des littératures et cultures d'Amérique du Nord. En août 2016, l'artiste Christian Guémy, alias c215, « enfant de la culture américaine », a réalisé à Vincennes une série de portraits éclectiques, puisant son inspiration dans le cinéma, la musique, la politique. Voici donc cette galerie dans laquelle chaque portrait est accompagné de citations.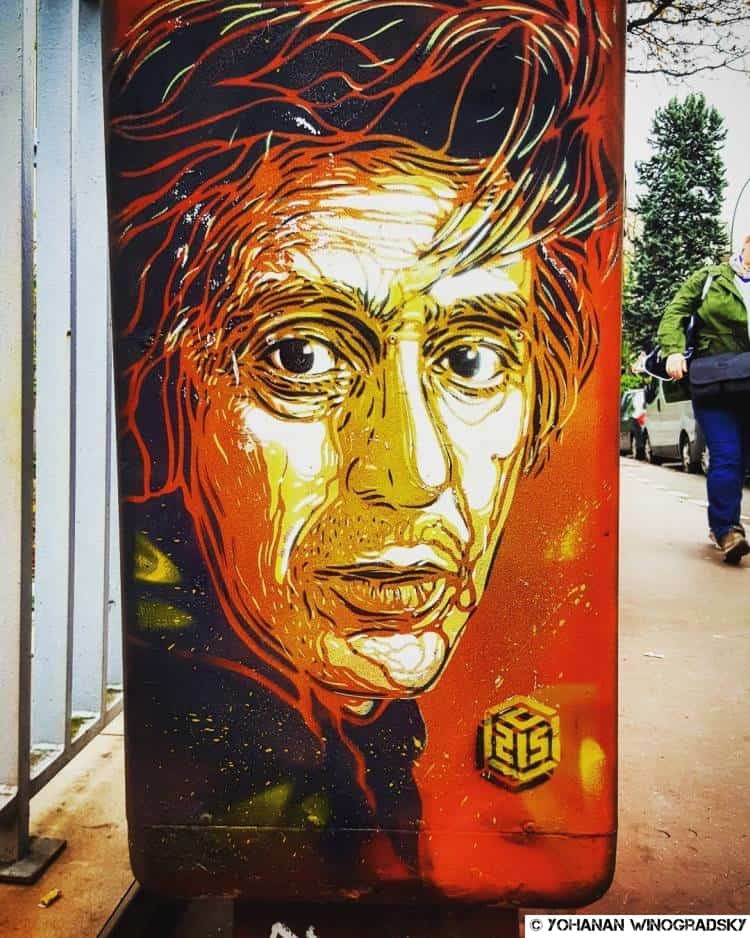 [on The Godfather trilogy] "A long, awful, tiring story."
[on "Scarface"] "We couldn't show our faces after it opened. I was at a party after a screening at Sardi's. I walked in and the faces looked like those in a wax museum. People were sitting so still. Liza Minnelli was there. She hadn't seen the movie. She came up to me and said: 'What did you do to these people?' And yet it survived."
"I asked God for a bike, but I know God doesn't work that way. So I stole a bike and asked for forgiveness."
"He who persists at his folly will one day be wise."
"An actor with too much money will usually find a way to get rid of it."
"[on making "The Godfather"] Every time I'd run into Marlon Brando on set, my face would turn red and I'd start laughing...have you any idea what it was like to do a scene with Brando? I sat in movie houses when I was a kid watching Brando in "A Streetcar Named Desire" and "Viva Zapata!". Now I'm playing a scene with him. He's God, man!"
"[on "Heat"] I remember chasing Bobby De Niro around at 3 a.m. I didn't warm up and boom, there went my hamstring. I was like, "Great, I feel like old Al." Then I realized, "I AM old Al." I guess I have to keep in shape as I get older. But I don't like to work out. Whenever I get the urge to exercise, I lie down until it passes."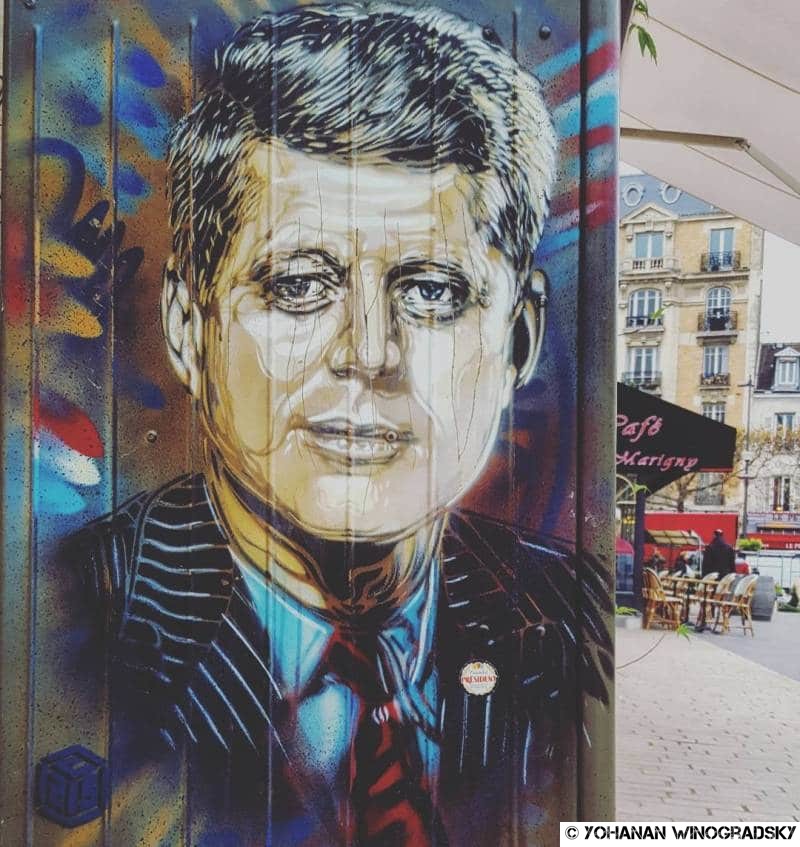 "Our problems are man-made, therefore they may be solved by man. No problem of human destiny is beyond human beings."
"If a free society cannot help the many who are poor, it cannot save the few who are rich."
"Too often we… enjoy the comfort of opinion without the discomfort of thought."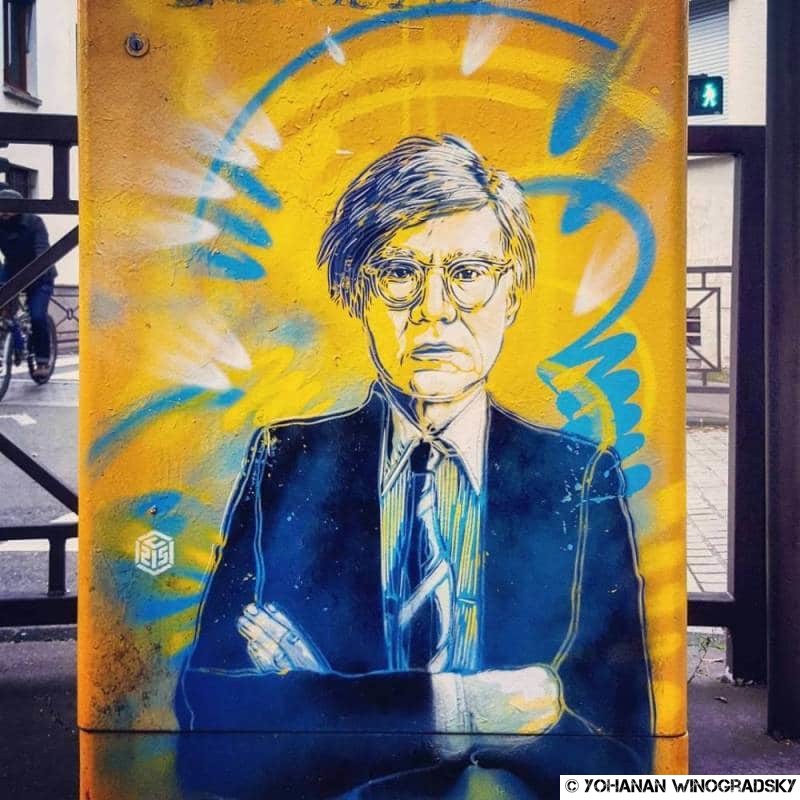 "In the future, everyone will be world famous for fifteen minutes"
"An artist is somebody who produces things that people don't need to have"
"My fascination with letting images repeat and repeat - or in film's case 'run on' - manifests my belief that we spend much of our lives seeing without observing"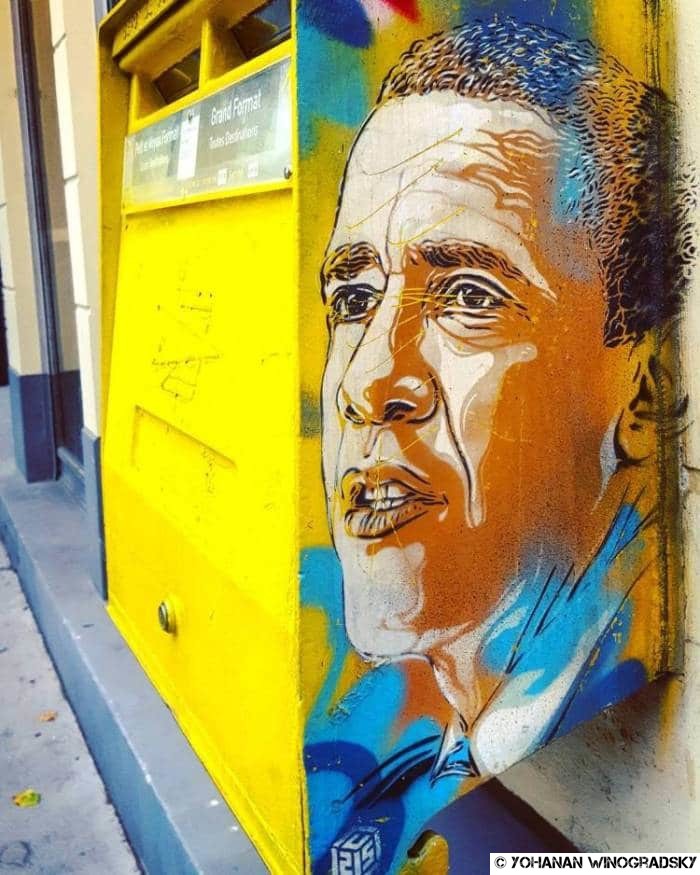 "Facts, evidence, reason, logic, an understanding of science -- these are good things. These are qualities you want in people making policy. These are qualities you want to continue to cultivate in yourselves as citizens.
[...]
So, Class of 2016, let me be as clear as I can be. In politics and in life, ignorance is not a virtue. It's not cool to not know what you're talking about. That's not keeping it real, or telling it like it is. That's not challenging political correctness. That's just not knowing what you're talking about. And yet, we've become confused about this."
President Barack Obama's address at Rutgers University's 250th commencement - May 15, 2016.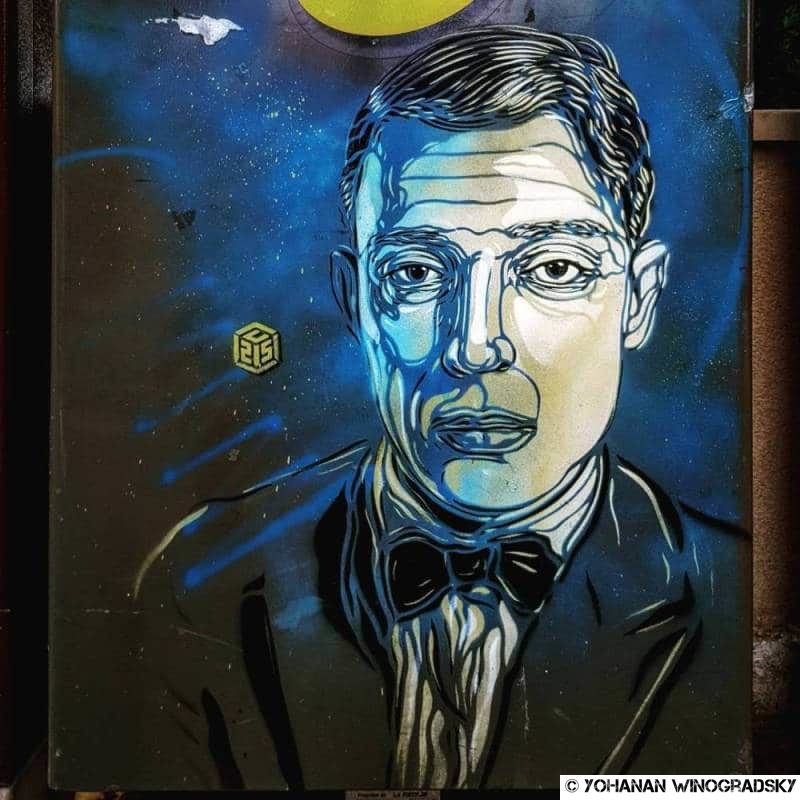 "Tragedy is a close-up; comedy, a long shot."
"A comedian does funny things. A good comedian does things funny."
"Silence is of the gods; only monkeys chatter."
"Charlie Chaplin and I would have a friendly contest: Who could do the feature film with the least subtitles?"
"I don't act, anyway. The stuff is all injected as we go along. My pictures are made without script or written directions of any kind."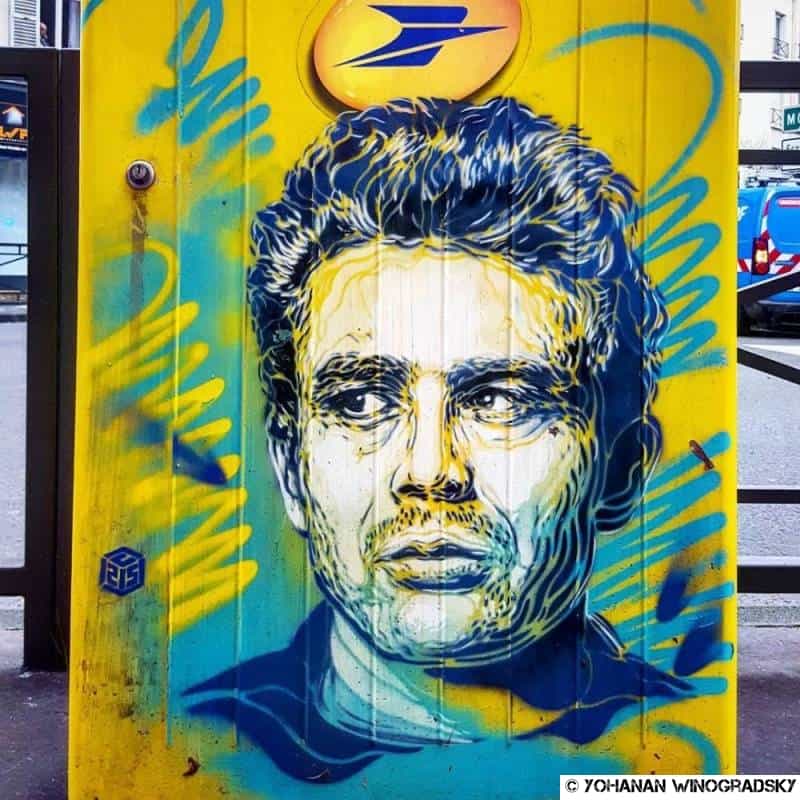 "Dream as if you'll live forever. Live as if you'll die today."
"If a man can bridge the gap between life and death, . if he can live on after he's dead, then maybe he was a great man."
"Only the gentle are ever really strong."
"It was an accident, although I've been involved in some kind of theatrical function or other since I was a child - in school, music, athletics. To me, acting is the most logical way for people's neuroses to manifest themselves, in this great need we all have to express ourselves. To my way of thinking, an actor's course is set even before he's out of the cradle."
"The gratification comes in the doing, not in the results."
"When an actor plays a scene exactly the way a director orders, it isn't acting. It's following instructions. Anyone with the physical qualifications can do that. So the director's task is just that - to direct, to point the way. Then the actor takes over. And he must be allowed the space, the freedom to express himself in the role. Without that space, an actor is no more than an unthinking robot with a chest-full of push-buttons."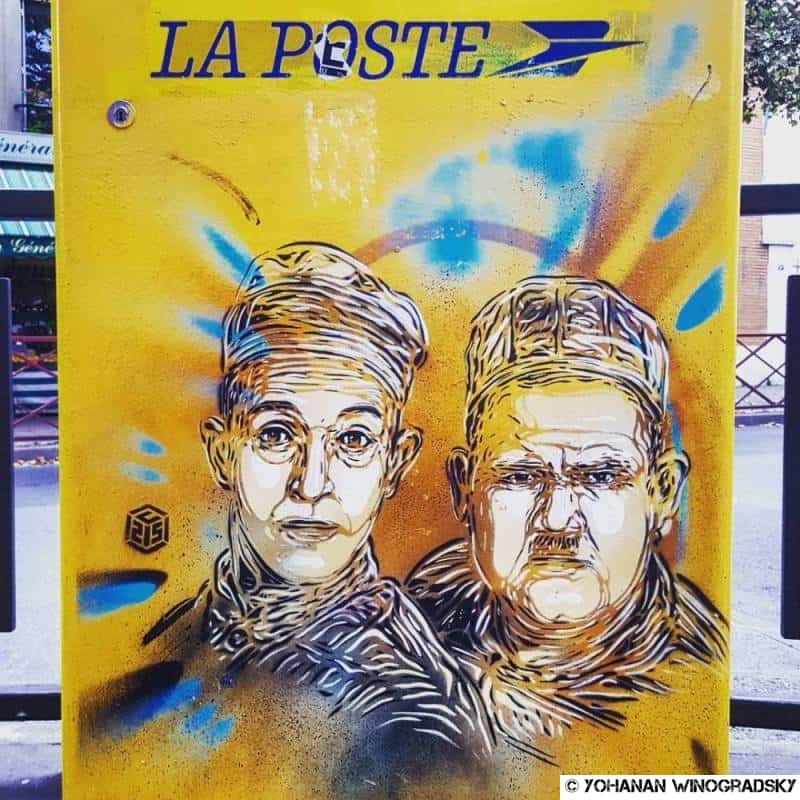 "A friend once asked me what comedy was. That floored me. What is comedy? I don't know. Does anybody? Can you define it? All I know is that I learned how to get laughs, and that's all I know about it. You have to learn what people will laugh at, then proceed accordingly." (Stan Laurel)
"That's another fine mess you've gotten me into." (Ollie Hardy)
"I had a dream that I was awake and I woke up to find myself asleep." (Stan Laurel)
"You're actually using your brain. That's what comes from associating with me." (Ollie Hardy)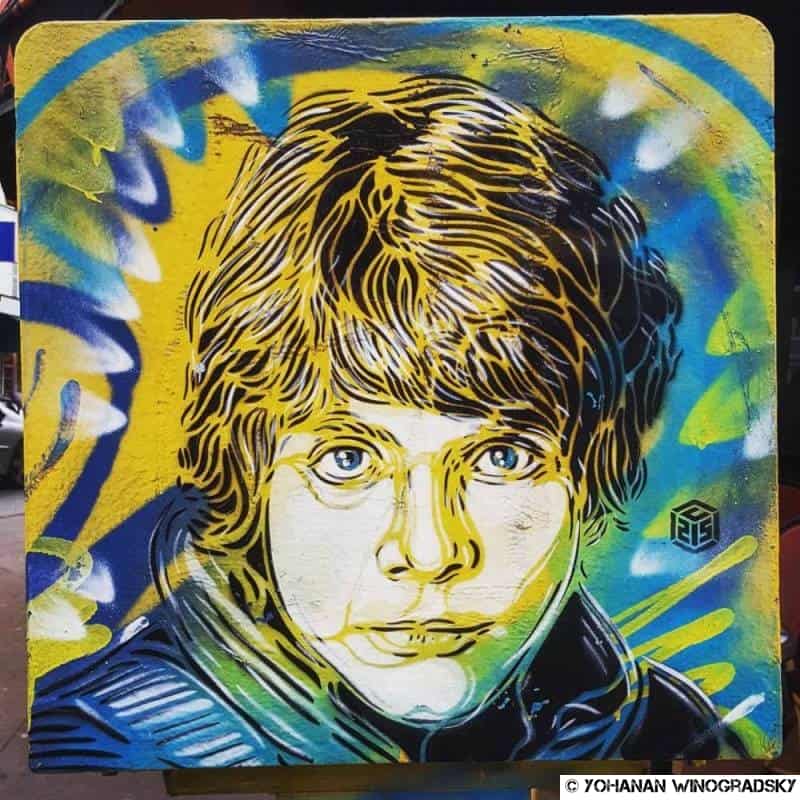 "Well, I stumbled across a recording while I was cleaning him. He says that he belongs to someone named Obi-Wan Kenobi. I thought he might have meant old Ben. Do you know what he's talking about?"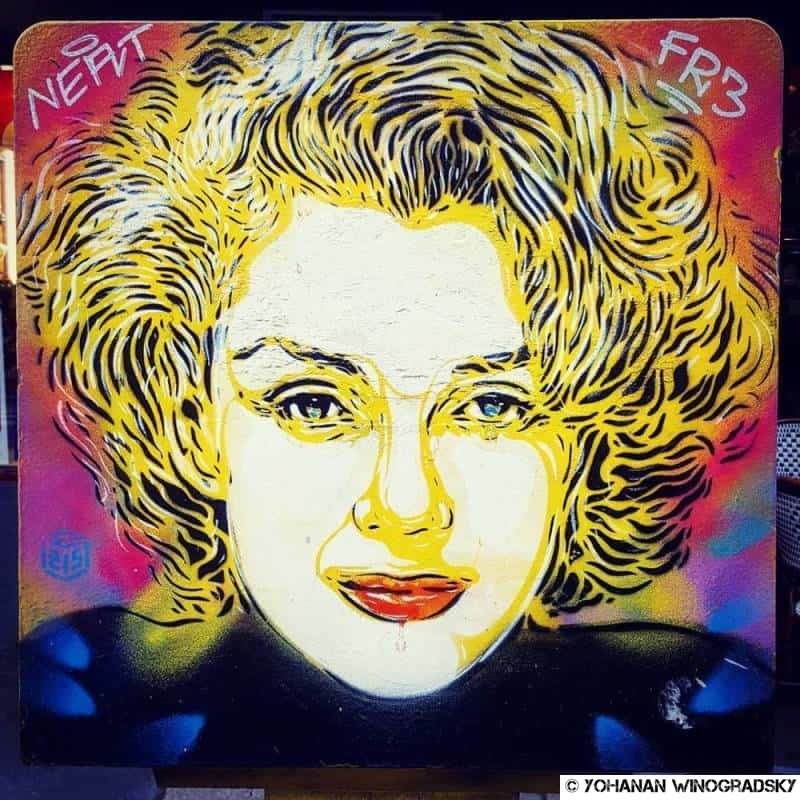 🎶
The French are glad to die for love.
They delight in fighting duels.
But I prefer a man who lives
And gives expensive jewels.
A kiss on the hand
May be quite continental,
But diamonds are a girl's best friend.
🎶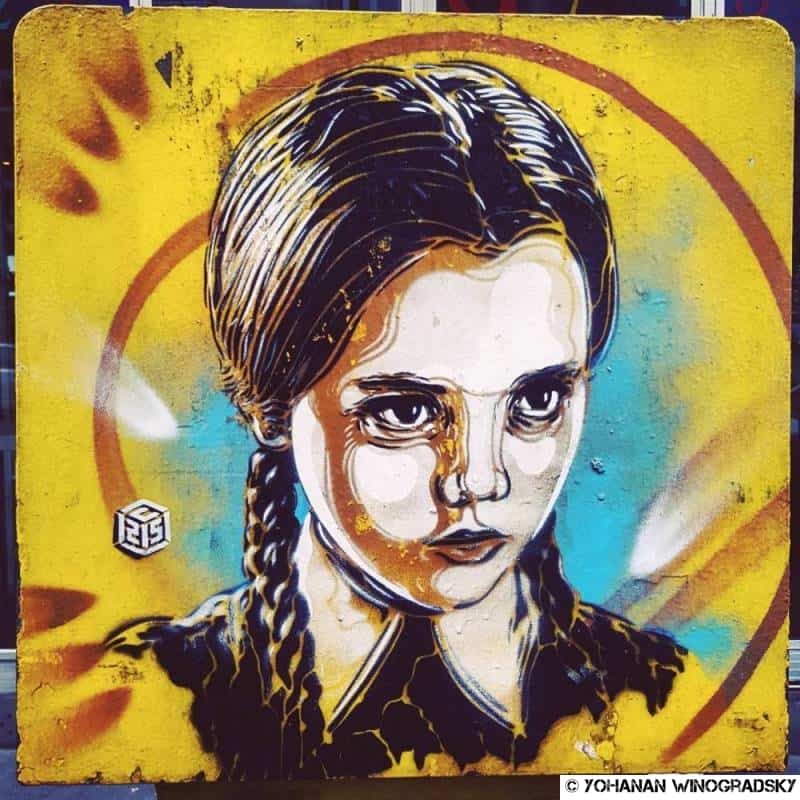 🎶
Pada padam 👏👏
Pada padam 👏👏
Pada padam, pada padam, pada padam 👏👏
They're creepy and they're kooky,
Mysterious and spooky,
They're all together ooky,
The Addams Family.
Their house is a museum
Where people come to see 'em
They really are a scream
The Addams Family.
So get a witches shawl on
A broomstick you can crawl on
We're gonna pay a call on
The Addams Family.
🎶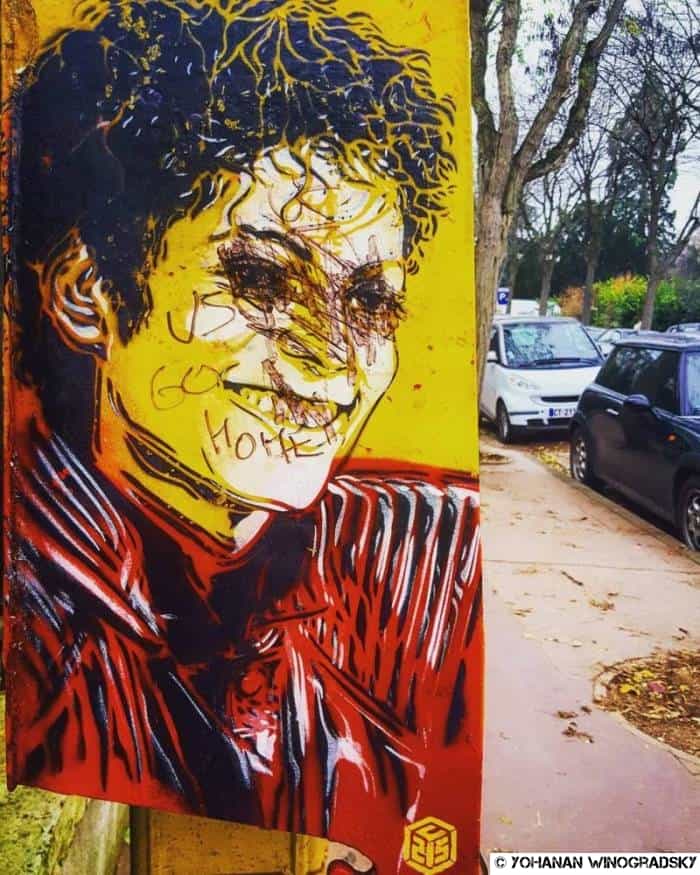 "I'm never pleased of anything, I'm a perfectionist, it's part of who I am."
"The greatest education in the world is watching the masters at work."
"I was a veteran, before I was a teenager."
🎶
I took my baby on a Saturday bang
Boy is that girl with you 
Yes we're one and the same
🎶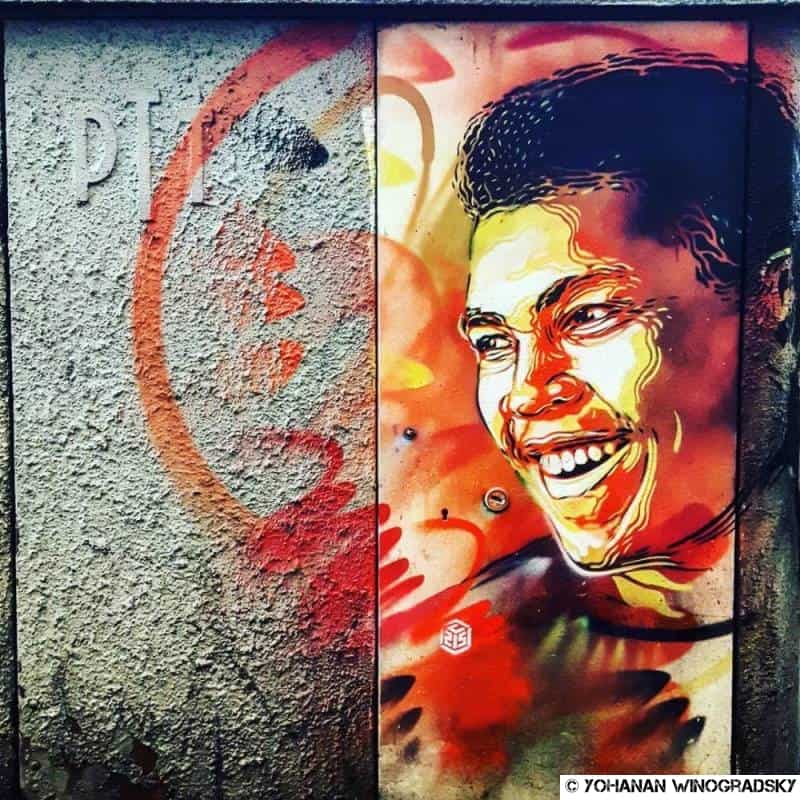 "Float like a butterfly, sting like a bee. His hands can't hit what his eyes can't see. Now you see me, now you don't. George (Foreman) thinks he will, but I know he won't."
"I done something new for this fight. I wrestled with an alligator. I tussled with a whale. I handcuffed lightning, I thrown thunder in jail. Only last week I murdered a rock, injured a stone, hospitalised a brick. I'm so mean I make medicine sick."
"It's just a job. Grass grows, birds fly, waves pound the sand. I beat people up."
"Service to others is the rent you pay for your room here on earth."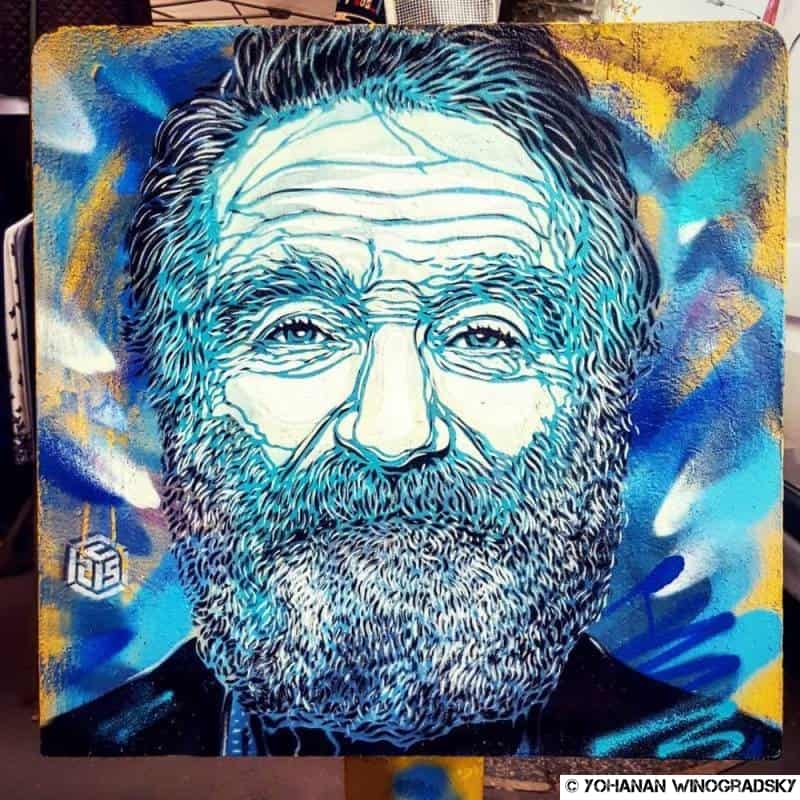 "I'd ask you about love, you'd probably quote me a sonnet. But you've never looked at a woman and been totally vulnerable. Known someone that could level you with her eyes, feeling like God put an angel on earth just for you."
"You don't know about real loss, 'cause it only occurs when you've loved something more than you love yourself. And I doubt you've ever dared to love anybody that much. And look at you... I don't see an intelligent, confident man... I see a cocky, scared shitless kid. "
"You're an orphan right?"
[Will Hunting nods]
"You think I know the first thing about how hard your life has been, how you feel, who you are, because I read Oliver Twist? Does that encapsulate you? "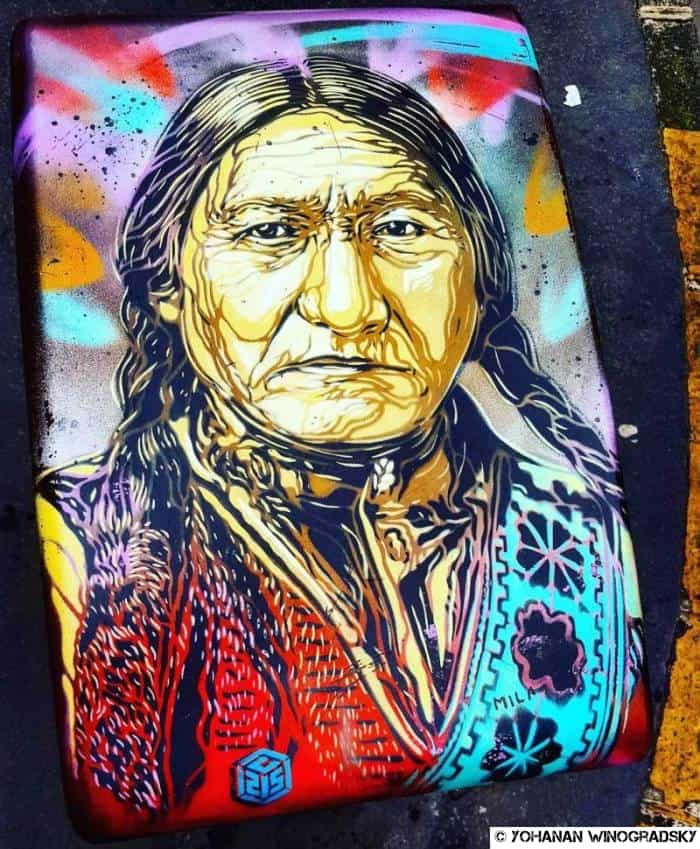 "It does not take many words to tell the truth."
"Strangely enough, they have a mind to till the soil, and the love of possessions is a disease in them."
"The white man knows how to make everything, but he does not know how to distribute it."
"It is through this mysterious power that we too have our being, and we therefore yield to our neighbors, even to our animal neighbors, the same right as ourselves to inhabit this vast land."
"This nation is like a spring freshet; it overruns its banks and destroys all who are in its path."
-----
Sitting Bull, né vers 1831 dans le Dakota du Sud et mort le 15 décembre 1890 dans la réserve indienne de Standing Rock, est un chef de tribu et médecin des Lakotas Hunkpapas (Sioux). Il est l'un des principaux Amérindiens résistants face à l'armée américaine, notable pour son rôle dans les guerres indiennes et très particulièrement la bataille de Little Bighorn du 25 juin 1876 où il affronte George Armstrong Custer. (source: wikipedia)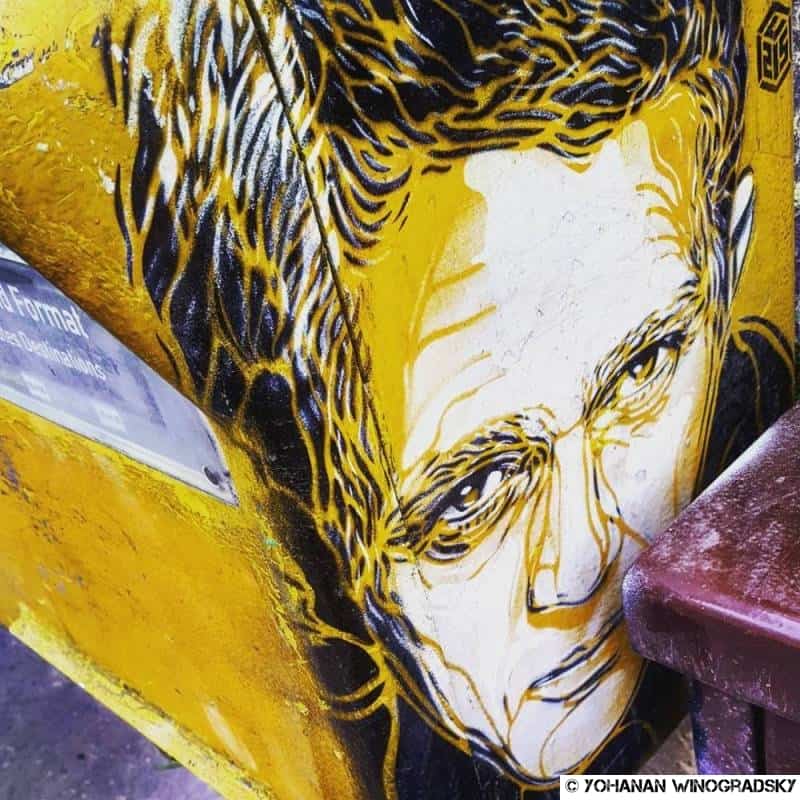 "In my own mind, I'm not sure that acting is something for a grown man to be doing."
"Sometimes kids ask me what a pro is. I just point to the Duke [John Wayne]"
"I'm not sure whether I'm an actor who races or a racer who acts."
"An actor is a puppet, manipulated by a dozen other people. Auto racing has dignity. But you need the same absolute concentration. You have to reach inside yourself and bring forth a lot of broken glass."
"I really don't like to act. At the beginning, back in '52, I had to force myself to stick with it. I was real uncomfortable, real uncomfortable."
[His last words] "I did it."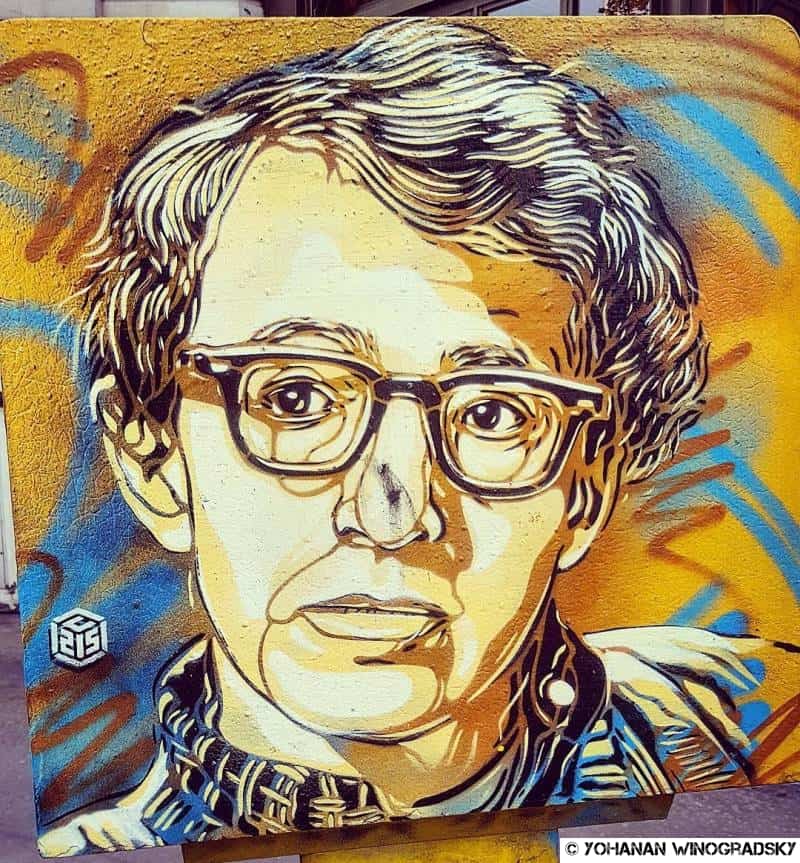 "Sex is the most fun you can have without laughing."
"You can live to be a hundred if you give up all the things that make you want to live to be a hundred."
"I believe there is something out there watching us. Unfortunately, it's the government."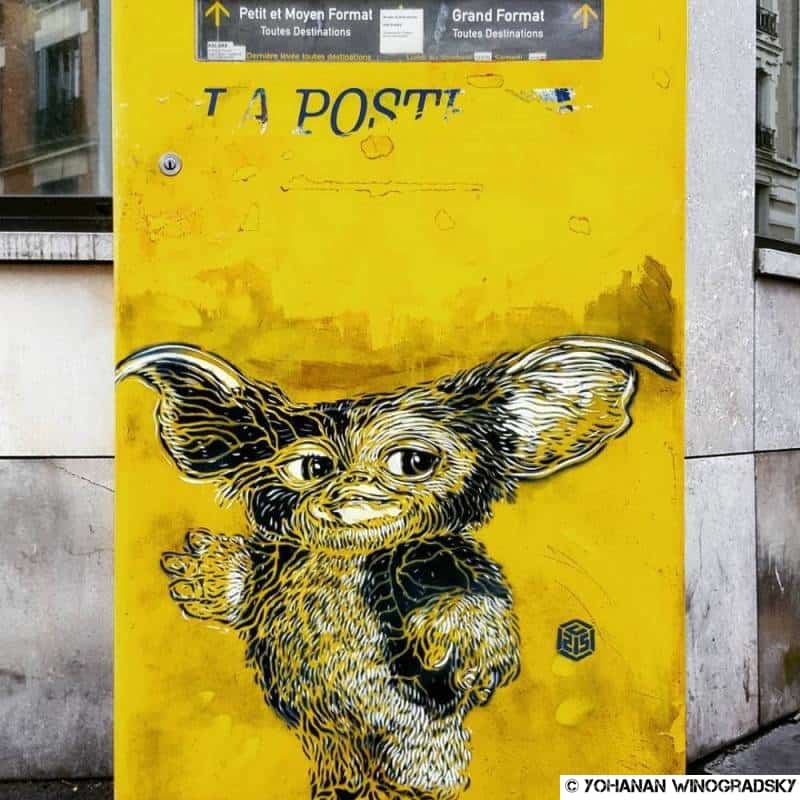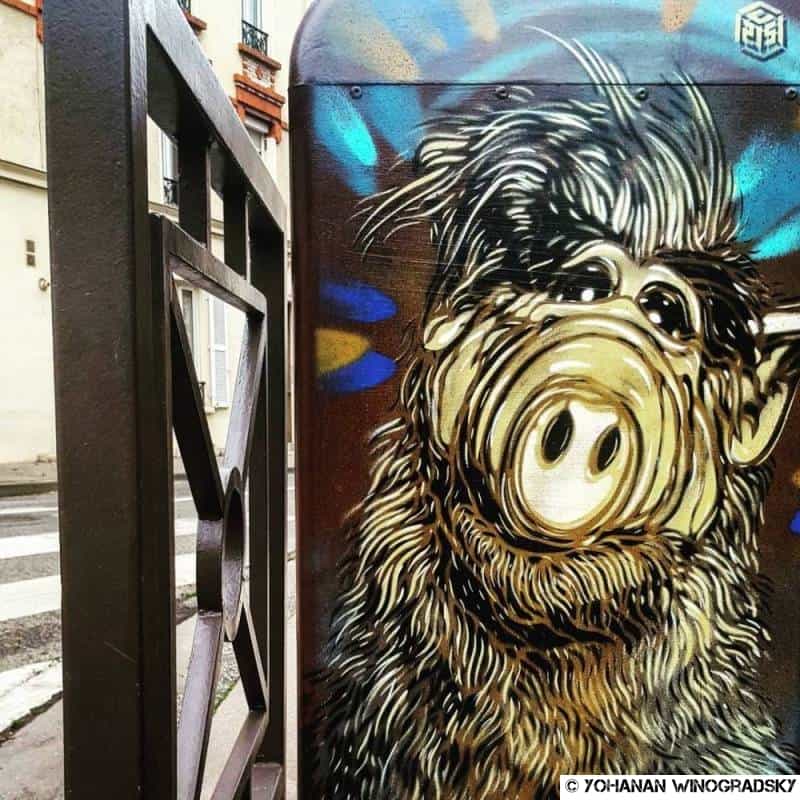 Un grand merci à Street Heart chez qui j'avais trouvé toutes les infos nécessaires pour voir les portraits de c215 à Vincennes.
---
C'est où?